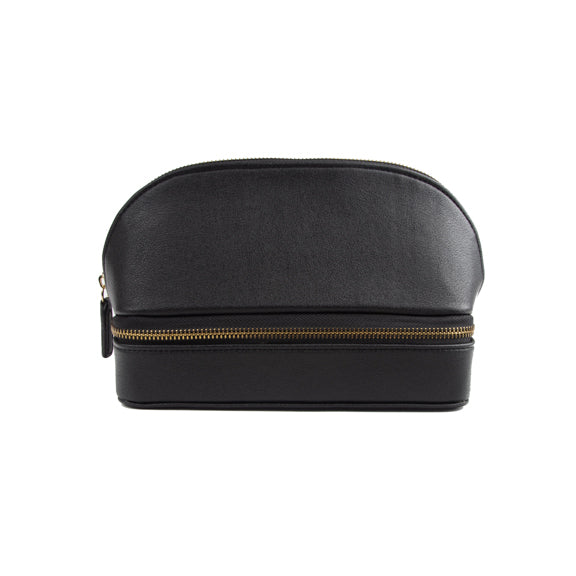 Abby Travel Organizer
You will love this perfectly designed travel accessory! This two-part travel storage solution has a zippered pocket on top for cosmetics and lotions, the bottom compartment unzips to reveal a storage space for necklaces, earrings, bracelets and rings. Made from sturdy and durable vegan leather, this Duo Organizer is the perfect solution solution for the savvy traveler. Available Colors: Black-2884, Pearl White-2885, Gold-2886, Pink-2887, Brown-2888, Red-2889, Orange-2957.
(#2884-2889, 2957)

•Dimensions: 
Entire product: 9.5"L x 3.5"W x 6"H
Jewelry compartment: 9.5"
L x 3.5"W x 2"H